To celebrate the Empire's 20th anniversary, the first ever Imperial convention was held in Montreal, Canada on July 21st, 2007. Eight individuals attended from the US and Canada. Events included a sumptuous feast at the Aerican Embassy to Everything Else on the night of the 20th with boardgames, touring of the city, a visit to the Montreal Comedy Festival, a sushi dinner, and dessert drinks at a restaurant which makes its hot chocolate by melting pure bars and pouring the result into cups.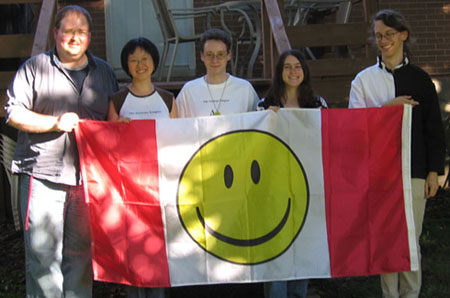 ---
Back to the Aerica main page!
Back to the Contests and Special Events!